Apr 17 2014
"Lunch 2 Go" – April Dates
The food pantry will be open on April 7th and 21st. For more info see an SGA officer or Mrs. Smith in Student Activities.
SGA's Spring Fling – On April 14
The SGA's Spring Fling will be held on April 14, 11-3pm. Activities will be on the Quad: live music, photo booth, face painting, henna tattoos, corn hole, disc golf, and volleyball. A free cookout style lunch will be served from 12-2pm, on the patio between P & T building. The SGA will be collecting donations for the Harrisonburg Salvation Army. In case of rain all activities will be held in the Houff Student Center.
The SGA and Rec Center will also be adding a Powdered-Food Coloring Race to this years Spring Fling. The race will start at 11:15am in front of the Rec Center. Runners have the option to either run 1.5 or 3.0 miles. If you would like to participate in the races contact Anna Ybarra (Rec Center) at YbarraA@brcc.edu or Anna Sommers (Student Activities Office) at ajs24869@email.vcc.edu. Deadline to sign up for the race is April 10th.
All activities are free to students and faculty!
BRCC's Got Talent – On March 21 has been rescheduled for April 25th
BRCC's talent show will be held on Saturday, April 25. The show starts at 6pm in the Black Box Theater (Fine Arts Center). We are recruiting acts from the College, community, and public. For more information and to sign up, come by the Student Activities Office. Student and community prizes will be awarded. Grand prize: $175!! Deadline to sign up is Friday, April 10th!
Come on out and join us!

Lunch 2 Go Food Pantry Snack Drive – March 2-6
Help your classmates who are in need of lunch meals while attending classes. Please donate individually packaged food and drinks in collection bins on campus, during the week of March 2-6. The Student Activities Office will also be accepting donations and offering a list of suggested donation items.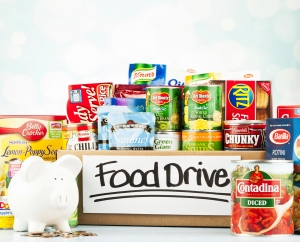 "Lunch 2 Go" – February Dates
The food pantry will be open February 3rd and 17th (all day). Located in the Student Activities Office. Pertinent Information: Students must be taking credit classes and currently enrolled. Must present your student ID card. A lunch bag with a variety of food items will be provided that will last approximately ten day. Students are eligible to receive one (1) bag per month.
Contact person email/ phone for questions: Mary Kier Smith – Student Activities Director, Kierm@brcc.edu, 540-453-2350, Karan Deengar – SGA President, kd2898@email.vccs.edu, or Colette Best – SGA Vice President, clm2264@email.vccs.edu
"Lunch 2 Go" on October 22nd
The SGA will be sponsoring a free food pantry for students. The pantry will be open on Wednesday the 22nd at 10:00AM-12:00PM and 3:00 PM-5:00PM. For more info see an SGA officer or Mrs. Smith in Student Activities.
WELCOME  WEEK EVENT 2014
The SGA will be sponsoring FREE pizza on campus with music by a DJ  to welcome new and returning students to campus on MONDAY, AUGUST 25th, 11am – 2pm. Enjoy pizza, dancing, and socializing.  Location TBD.
Music Festival on April 30th
Music Festival will start at 11 AM. We will have a cook out style food for everyone starting at 12 PM.
Our first band to play at 11 AM will be Suter Bay.
Comments Off on Upcoming Events